Up until October of this year, I was driving a 1987 S10 4x4 pickup with 296,000 miles. You read that right - two hundred and ninety six thousand miles. Great, durable pickup, but not super practical for a small family. It's great having a pickup. You can toss equipment in the back, branches, fishing poles, whatever fits is fair game. But now I am driving a Honda Passport SUV and even though it's still a tough "user" vehicle, I've been giving some thought to building a cargo area organizer for it.

The folks over on the NAXJA forum have a
great photo thread of their XJ Jeep cargo systems
, and it's really got me thinking. I'd want mine to be removable so I could unfold the seat back into position and use it to drive my family around, but sturdy enough to stay in place when assembled. Most of my gear is stored in two medium sized rubbermaid tubs as it is, so as long as it secures those and has a built in gun rack, that would meet most of my needs, I think. Since nothing I attempt typically turns out on the first try, crafting a rudimentary organizer out of 2x4 is probably the route I'll go.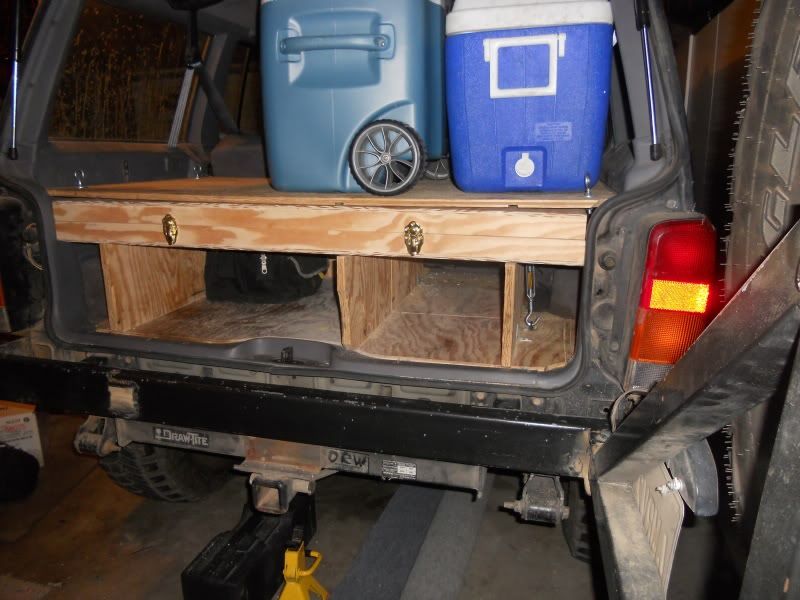 Something along the lines of this maybe